Novelty Kitchen Gifts at Shed Load Of Gifts
Almost any novelty accessory you could think of to give the kitchen that personalised stamp, we have a wide range of co-ordinating products which will brighten up any kitchen. Superb items for new house gifts, personalised breakfast sets, casserole stands, salt and pepper sets, teapots and many more can be found in our Web Shed. Just have a sneaky peeky – you'll find it hard to tear yourself away!
Browse these special and popular categories to complement your gift: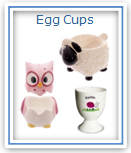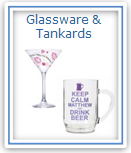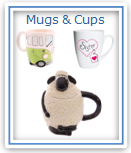 Amazing selection of affordable quality Kitchen Gifts at Shed Load Of Gifts
We are proud of our selection of Novelty and Themed Gifts, Bowls, Bottle Stoppers, Casserole Stands, Cups, Jugs, Mugs, Salt & Pepper Sets, Teapots and Utensil Holders.
The Perfect Present
Looking for the perfect Gift? Shop Online Today
Shopping online for kitchenware gifts is made easier with this category. Simply browse our superb selection of novelty gifts at the touch of a button. Shop online with us today and take advantage of our stress free online shopping experience.