Valentine Personalised and Novelty Gifts at Shed Load Of Gifts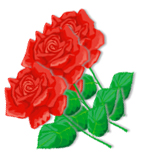 Looking for something special to give your loved one? We've got a Shed Load Of Gifts for this Valentine's Day. From trinket boxes to photo frames, necklaces and bracelets, to wind chimes and oil burners that perfect gift can be found here. For those really special ideas, we have many items which can be personalised with names and messages, including bottles of high quality champagnes and gift hampers.
Browse through our fabulous selection of Valentine's gifts from the comfort of your armchair.