Personalised and Novelty Clocks for all occasions at Shed Load Of Gifts
Want to keep track of the time? Look through our range of cool and funky clocks. We have a range of foodie clocks and themed clocks for different interests. Many of our clocks can be personalised and are suitable for all ages and areas of the home or workplace. Our children's clocks can also be teamed up with many other personalised items to make their bedroom really special.
Browse our range of novelty Clocks online.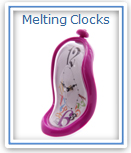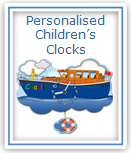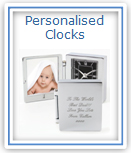 Children's Themed Clocks
We Stock loads of wonderful unusual personalised and novelty clocks. Not only for children but also for adults and young at heart.
The Perfect Present
Looking for the perfect Gift? Shop Online Today
Shopping online for novelty gifts is made easier with this category. Simply browse our superb selection of novelty clock gifts for children and adults and purchase at the touch of a button. We are here to help take the 'slog' out of shopping for novelty gifts.