Personalised Clocks at Shed Load of Gifts
How lovely it is to have a clock gifted to you which is so special. These wonderful personalised clocks will forever remind the receiver of the people who love them. We have clocks which in include photo frames (both for home and travelling) so that you can wake up to the pictures of your loved ones every day. How about a carriage clock to sit on the mantelpiece and be a focal point for conversation, or a round, pocket watch style, travelling clock for those who like something a little bit different? Find that special timepiece here.
Browse our range of novelty Clocks online.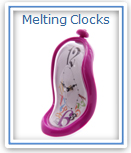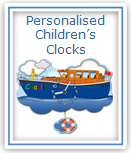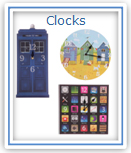 The Perfect Present
Looking for the perfect Gift? Shop Online Today
Shopping online for novelty gifts is made easier with this category. Simply browse our superb selection of personalised novelty clocks at the touch of a button. We are here to help take the 'slog' out of shopping for novelty gifts.